Opto-Bioproduction Enables Industry 4.0
Ningaloo Biosystems is committed to unfolding the full potential of light-controlled process control for biomedical research and the pharmaceutical industry.
This paves the way towards full adoption of Industry 4.0 standards in the biopharma industry – with the goal to make novel biopharmaceuticals affordable and enable completely new drugs.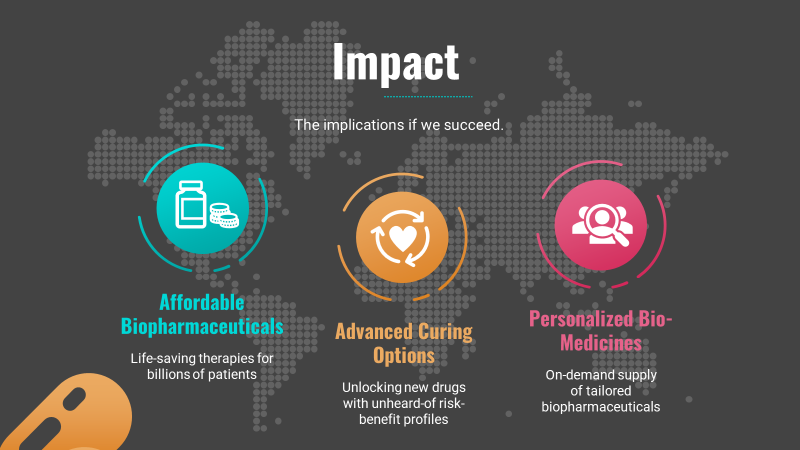 We are seeking dedicated, long-term investors to join and support us on this journey to build our leadership position in an exciting biopharmaceutical growth market.
Contact us to receive additional information about our business or a pitch deck at:
info@ningaloo.bio
How Does Optical Control of Living Cells Work?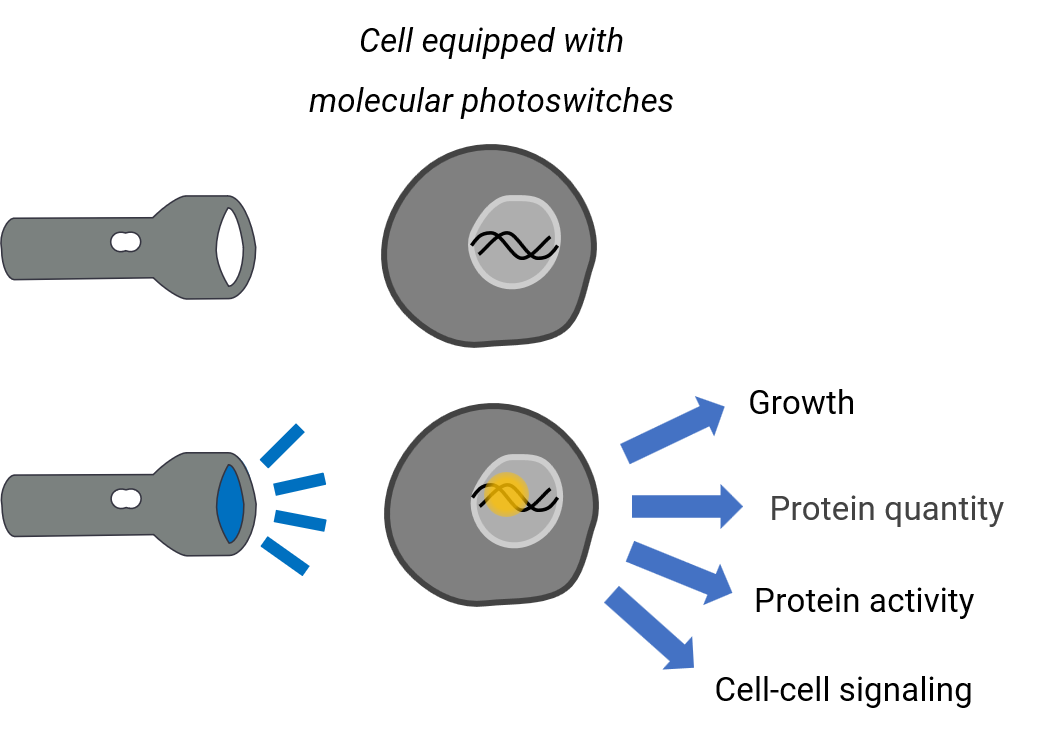 Transplanting molecular photoswitches into cultured cells allows to remote-control control the activities of the living cells used as production machines.
Depending on how the cells are programmed, you make them do very different things. In the simplest example, we can tune how much of a protein they produce and at what time.